Call today or visit our second vehicle buying center near the White Marsh Town Center. You will find us located between Carmax and 1st Mariner Bank, across from the Nottingham Shopping Center Lowes. Our address is:
WeBuyAutos.org
White Marsh Buying Center
10105 Philadelphia Road
White Marsh, MD 21162
410-461-2255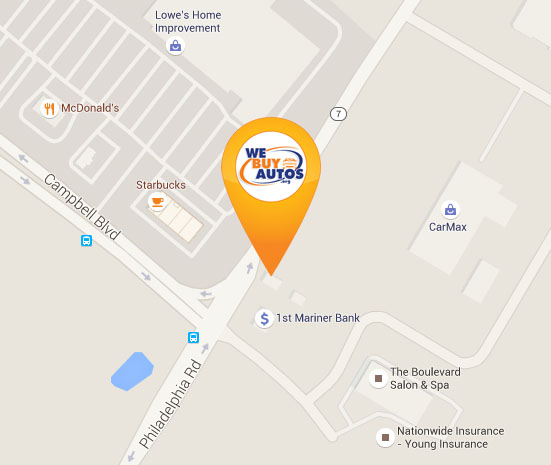 Visit us, call 410-461-2255, or use the form below…

.